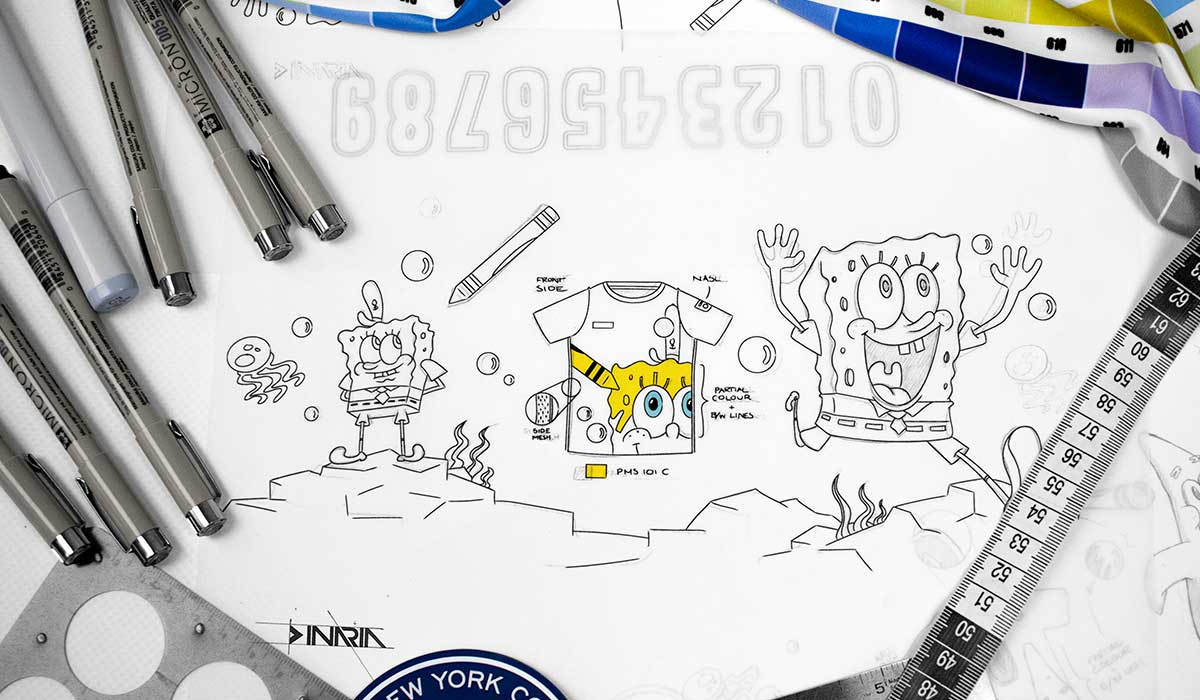 The New York Cosmos and Nickelodeon partnered to host SpongeBob SquarePants: You Bring the Color night at MCU Park and we provided customized kits to mark the occasion.
Starting with a blank canvas, we knew loosely based on the SpongeBob creative that the Cosmos Navy Pantone would lend itself best as a base color.  There is a wide array of color options from the Nickelodeon theme as you can see below.

The sublimation graphic is a unique combination of colors mixed with black & white sketch strokes, replicative of a coloring book.   Fabric options combine lightweight performance interlock and mesh for simplicity, white allowing the sublimation design to garner most of the attention, wrapping around the jersey from panel to panel.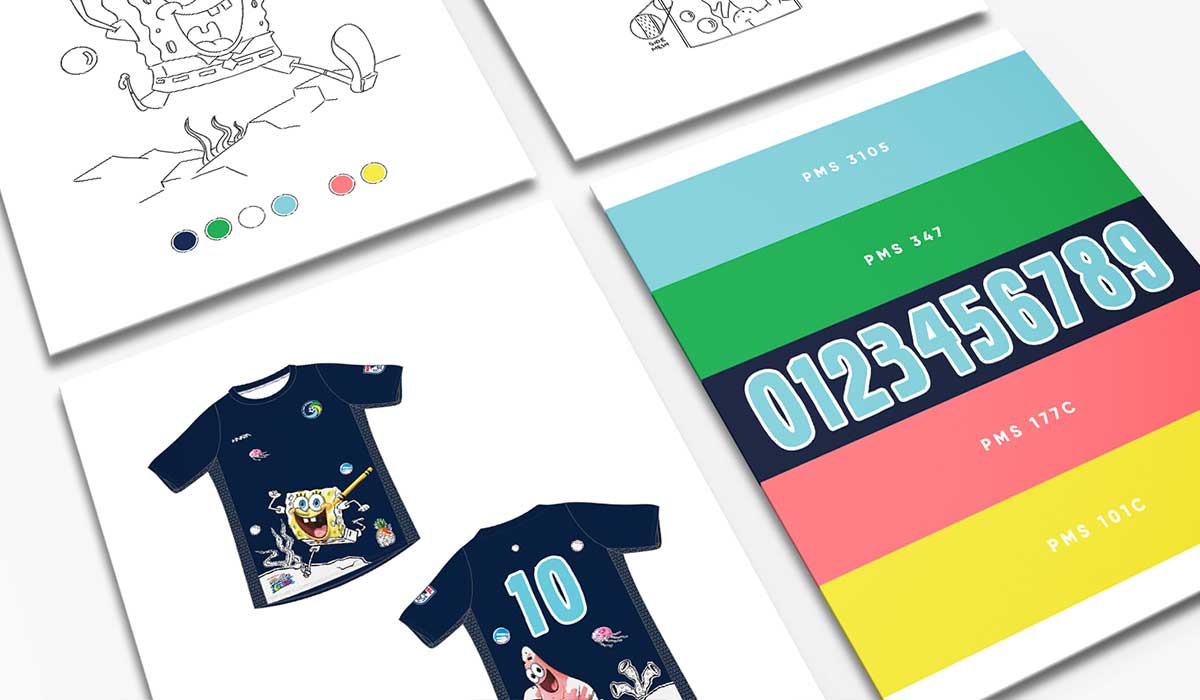 The raised rubber INARIA mark is paired with the same silicone Cosmos Crest worn throughout this season.  The Cosmos light blue Pantone combines with a white stroke outline to finish the pieces off with a custom "SpongeBob" font theme for the number family.